Specialty Door Hardware for Post and Frame Buildings

Post and frame buildings are no longer being used strictly for barns, stables, or industrial buildings. Instead, they are now bringing a higher level of sophistication and many advantages to commercial construction for all types of buildings, including the following:
Churches
Retail stores
Public buildings
Clinics
Restaurants
Industrial garages
Airport hangars
Barns & stables
With the freedom to build or redesign your space to fit your style, you can take advantage of specialty doors for frame buildings. Doing so allows you to get the look you want without compromising material quality or functionality. When it comes time for construction, it is important for you or your contractors to research the materials and hardware you will use to get the most out of your new door systems in the post and frame building.
Solutions for Large Spaces
The ability to span large spaces frequently allows the use of oversized swinging and sliding doors for partitioning and egress, and Richards-Wilcox manufactures has specialty door hardware in Aurora, IL to make those unique applications work in post and frame buildings.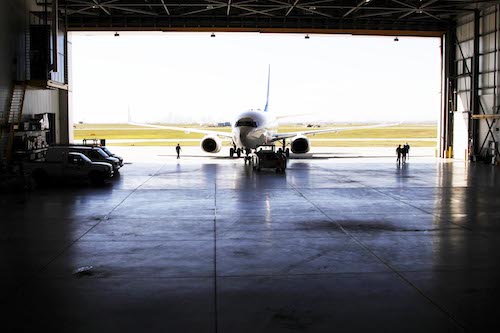 Richards-Wilcox hinges support swinging doors that weigh 200 lbs. to 5,000 lbs. and up to 24 feet in height. Standard strap hinges and decorative hinges come in either disc-bearing or ball-bearing styles, depending on the frequency of use. Finishes include sturdy powder coat, zinc plated, galvanized, and stainless steel.
If building entryways or internal configurations require sliding doors, Richards-Wilcox can manage standard and extreme sizes of doors with many styles of track and truck. Our systems support doors from 400 lbs. and up to 5,000 lbs., and sizes as small as 3 feet in width and greater than 24 feet wide.
Partition your post and frame restaurant building with sliding doors to create a private banquet area off the public dining space.
Build a massive space for industrial machining and storage with heavy strap-hinges for doors and cremone or cane bolts to secure those doors. Whatever post and frame building you're working on, Richards-Wilcox hardware has the specialty door hinges, tracks, handles and more to create a hard working and durable system.
Choose from a full line of specialty hardware accessories for door access, safety, and security:
Latches
Pulls
Handles
Floor guides
Bumper shoes
Weatherstripping & astragals
Bolts – spring, cane, & cremone
Learn more about these types of accessories and find the specialty door hardware you need for your frame building. This will enable you to move forward with your project, knowing that you have everything in place to have the result you want. If you need any assistance, feel free to contact a Richards-Wilcox representative today to talk about your application.
Why Choose Richards-Wilcox Specialty Door Hardware?
Our specialty door hardware in Aurora, IL is manufactured in-house by our team of industrial manufacturing experts. For clients with specialized needs that require unique door hardware, we also work to create custom-designed pieces to suit the job. Our custom specialty hardware team partners with professional architects, designers, and engineers to create a beautiful, functional piece that you can rely on for years to come.
If you're looking for specialty hardware in Aurora, IL for a post and frame building project, choose the expert craftsmanship and lasting durability of Richards-Wilcox Hardware products. From custom sliding door systems to stylish, architecturally unique hinges, we have what you need to finish any post and frame construction or commercial remodeling job.
Call us today at (800) 253-5668 to learn more about how we can help you with your upcoming frame building project.